About Medical Research Studies
Benefits of Participation in Medical Research Studies

Access to treatment that is either not readily available or expensive.

Regular, close, personal attention from our providers and clinical site staff.

You'll have a better understanding of your health.

You may be compensated for your time while participating in the medical research trial.

Contributing to research that may save lives in the future.

What is a Health Screening Does For You?
Our comprehensive health screening offers you
the opportunity:

To find out more about your current health

Ask Questions about Medical Research Studies

Find out which medical research study might be beneficial to your specific health concerns

Completing a free health screen does not in any way
obligate to you sign up for a medical research study.

It will give you the opportunity to personally visit
with one of our research experts who can
answer your questions and give you the
information you need to make an
informed decision about participating in a trial.
​
What to Expect at Your
First Invo Research Visit

​Our clinical research site is similar to a regular doctor's visit with comfortable exam rooms. We will begin:
By providing you with paperwork for you to compete. This paperwork will provide a brief overview of your medical and personal history.

We will then start the Inform Consent Process, which is when you will have a chance to be informed about ALL details of the medical research study and decide if you would like to continue with study participation.

If you decide to move forward with medical research participation we'll begin performing the any necessary procedures such as physical examinations, lab work, or other diagnostic tests at no cost to you.
Frequently asked questions
WHAT IS A MEDICAL RESEARCH STUDY?
---
New tests and treatment are not sold on the market as soon as they are created. They need to first be studied. A medical resarch study, also known as a clinical research trial, is a type of research that study a medication or device given to people. These trials examine how safe and helpful these medications, treatments, or devices are. If found to be safe and helpful, they may be possibly be sold on the market and may become tomorrow's standard of care. Medical Research trials can study many things, such as: New drugs not yet approved by the U.S. FDA (Food and Drug Administration) New uses of drugs already approved by the FDA New ways to give drugs, such as in pill form Use of alternative medicines, such as herbs and vitamins New tests to find and track disease Drugs or procedures that relieve symptoms New medical devices
---
WHAT OCCURS DURING A SCREENING VISIT?
---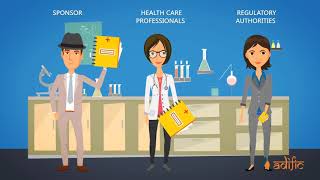 If you are scheduled to come to our clinic for a medical research study. We would first like to say thank you!
The screening visit is the first initial visit when participating in a medical research study. At the beginning of your visit, you will be given time to read the Informed Consent Form. The clinician will then review and discuss it with you. The bulk of your visit will be taken up by this discussion. Please do not sign the Informed Consent Form until your questions have been addressed and you have decided that the study is a good fit for you. You are also welcome to take the consent document home and discuss the content with your family, friends and doctor for additional input on your participation in the study. If you decide that participation in our research study is right for you, you will be asked to sign the consent form. A copy will be provided to you for your reference. Once you have completed this initial process, you are still welcome to ask questions and review the information with your friends, family and doctor all throughout your participation in the study. Our clinician will complete your Medical History form with you and clarify any information that may be relevant to your current state of health. Depending on the study, our clinician may perform a physical examination and our medical assistant may possibly draw your blood and perform any other necessary procedures. You may be asked questions about your current health and medical history. Typically, you are reimbursed for your time and travel for this visit. You can discuss compensation with our site staff during the information and consent discussion.
---
WHAT IS AN INFORMED CONSENT?
---
The Informed Consent Form is one of the most important documents that you will sign to participate in a medical research study. It is the document that provides many of the details about the study, including the schedule of visits, participant risks and compensation information. Our site staff and the study doctor will review this with you. As stated in previous question this will take the most time during your first visit at our site.
---
WHY DO SOME PEOPLE MAKE THE DECISION TO PARTCIPATE IN A MEDICAL RESEARCH STUDY?
---
Access to new medications or procedures before they are widely available
The most common reason people volunteer to participate in medical research studies is access to new medications or procedures before they are widely available. Research participants oftentimes struggle to afford expensive medications even if they have insurance. In medical research studies, volunteers may have access to new and innovative medicines and treatments. Study medications are provided to research volunteers at no cost. Furthermore, many people volunteer for participation in medical research studies because of their contribution to the wellbeing of society, and the advancement of medical research. When study volunteers participate in research, society benefits, bringing new hope for patients afflicted with different conditions/diseases. Future generations, potentially even the volunteers' children or grandchildren, may benefit from the volunteers' choice to further medical research. Additional knowledge is also gained about the way the human body functions and processes medications, as well as how our bodies can heal more efficiently.
---
DO I NEED INSURANCE TO PARTICPATE IN A MEDICAL RESEARCH STUDY?
---
Many people suffer terribly due to lack of medical insurance to help cover the costs of diagnosis and treatment of their condition. When participating in a medical research study insurance is NOT required to participate. In fact, most medical research study volunteers are compensated for their time and participation while in the study.
---
DOES MY PARTICIPATION IN A MEDICAL RESEARCH STUDY TAKE PLACE OF MY PRIMARY HEALTHCARE VISITS.
---
No, research visits do not take place of your regular doctor visit with your primary care practioner. It is extremely important to ensure that you continue to see your primary health care physician for your standard of care treatments. Furthermore, most medical research studies provide short-term treatments related to a specific illness or condition, they do not provide extended or comprehensive primary health care after your trial has ended. It is also important that your primary health care provider is aware of your participation in a trial so that they can ensure that any new prescriptions or diagnoses do not conflict with the medical trial guidelines.
---
HOW IS THE SAFETY OF OUR PATIENTS PROTECTED?
---
The ethical and legal codes that govern medical practice also apply to Clinovacare Medical Research & Healthcare Center medical research studies. Our medical research trials are federally regulated with built in safeguards to protect the participants. The medical research trials follow a carefully controlled protocol, a study plan which details what researchers will do in the study. As a clinical trial progresses, researchers report the results of the trial at scientific meetings, to medical journals, and to various government agencies. Individual participants' names will remain secret and will not be mentioned in any of these reports.
---
CAN I LEAVE A MEDICAL RESEARCH STUDY AFTER I START?
---
Yes, you may leave a medical research study at any time during the duration of a study. Our medical trials are strictly voluntary, so if you change your mind you are free to withdraw your consent. If you've already started on study medication or treatment, we want you to come back for a final check-up visit and to share your reason for leaving the trial.
---
---